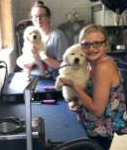 Do you want to learn about puppy development from newborns to adulthood?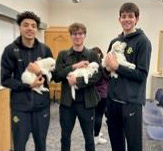 Do you enjoy playing with puppies and learning about dog behaviors?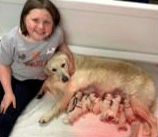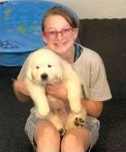 Do you dream of one day becoming a dog trainer, vet tech, or veterinarian?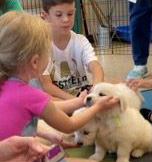 Majestic Manor Goldens is holding a camp for kids from ages 8-14.
We will:
learn about puppy social development
learn about puppy physical development
learn how to socialize puppies from 3 days old to 10 weeks old
have daily lessons, crafts, outdoor activities, special professional visitors, intentional puppy play time/training, and more more.
We are certain this camp will be one your child will be talking about for years to come.
We look forward to creating lifelong memories!
Camp will be held
Monday—Thursday
from 9:30am—4pm
Dates are as follows
June 5—8, June 19—22, July 3/5—7, July 10—13, July 17—20, July 24—28
$250/week per child
Late pick up at 4:30p will be an extra $60 per week.
Camp will take place in Sheridan, IN. Kids will be expected to have manners with animals. They will need to bring a lunch and a water bottle from home, but a snack will be provided. Unfortunately, we are not handicapped accessible at this time.
Parents will be required to sign a liability waiver.
Spots are limited! Due to the nature of the activities, we will only accept 10 kids per week!
To learn more about us, visit our about page.
Reach out with any questions at majesticmanorgolden@gmail.com, or call/text Cayla at 574-870-5339 or Vivian at 317-306-1179.